Siding or cladding is the term used to describe the outside layer of a home. Fiber-cement boards, vinyl siding, and bespoke home sidings are just a few examples of the many types of house siding. Stucco is an additional siding material that has been used on homes for a very long period. Stucco contractors are in great demand to build exteriors made of stucco in Illinois right now.
Stucco is being used in homes throughout the country and is a defining element of Spanish and Mediterranean styles. Because of its incredible versatility and specialized application techniques, stucco is the best siding for residences in a myriad of settings and architectural styles.
What Is Stucco Siding Made Of?
The outside walls of buildings and homes are divided with stucco siding, a material made of concrete, sand, and lime. An attractive, durable, and climate-safe exterior siding is stucco. Since it is porous and can consume moisture, the substantial material stands up well in humid environments and dries promptly and safely. The stucco siding may have colors added to it to create a variety of looks, and it won't ever need to be painted. Typically, Spanish, Mediterranean, and mission-style houses and structures have stucco siding.
What Are The Pros Of Stucco Siding?
Instead of painting stucco, which ensures colorfastness, it is often tinted to add tone. Stucco may also be painted with regular exterior house paint.
As stucco is hand-worked, it very likely may be finished in a variety of ways. Stucco lends itself nicely to creative ornamentation in this regard.
Due to the scarcity of expensive materials, stucco is regarded as one of the more affordable forms of siding. While mixes are used to make the majority of stucco finishes, it is conceivable to create your own stucco finish from scratch. For any residence or commercial property, stucco contractors in Illinois are more than capable of doing that.
Since it is uniform, unlike almost every other construction used for siding, stucco offers a residence a great barrier against rain and snow. Seams assist bring wind and water movement into a residence. Even wrinkles that first seem to be almost healed may eventually widen.
What Are The Cons Of Stucco Siding?
When stucco unintentionally takes a lawnmower blow or is accidentally damaged by even a little tree branch, its fundamental term, the Italian Stucchi, which means hull, part, or piece, actually becomes a crucial element. It is simple to retrieve stucco. Stucco repair in Illinois is required to fully fix any damage to a structure because when it is damaged, the outside drops off.
A perfect board is used in place of the damaged one to repair many types of siding, including vinyl siding. But, for a home with a stucco finish, the stucco has to be mixed and applied with a scoop, then allowed to cure for essentially a whole day. In order to maintain consistency, it is usually easier for property owners to contact residential stucco specialists in Illinois than to take on the upkeep alone.
Most usually, stucco finishes are implemented with skill. For small areas, DIY application is feasible, but it is not advised to complete the stucco on the whole home.
Stucco may last for a very long period or even longer, but to reach that life expectancy, it has to have the proper upkeep.
While the cost of a stucco finish is mostly made up of labor costs that increase over time, even if the materials used are very inexpensive.
Stucco Cladding Procedure
Wooden partitions covered with tar paper are the first step in the stucco siding process. Excited metal screening or chicken wire is then added. After that, three coats of stucco are used to cover the metal. The stucco-penetrating moisture is prevented from penetrating the tar paper, protecting the timber framing of the home. The metal screening provides additional strength and a point of attachment for the stucco.
The scratch coat corresponds to the main stucco siding layer. Commonly, in a bungle or level example, a brush is utilized to draw scratches on the surface. We advise waiting until this layer is completely dry prior to continuing to the next. In a very small amount of time, Illinois stucco professionals will complete the job.
The earthy-colored layer, often known as the evening coat, is painted next. It is evened out, scraped smooth, and allowed to dry for seven to ten days in order to account for cracking and expanding. The coats of stucco will be drenched with water to avoid premature drying and brittleness on the odd occasion that the climate is exceptionally dry.
The last coat is referred to as the finishing coat and exists in two alternatives. Variety covers may be polished and include colored tinting. A variety coat is thinner than an acrylic finish, which is utilized for enduring quality. It is also acrylic-based. Illinois stucco contractors advise that this layer be handled cautiously.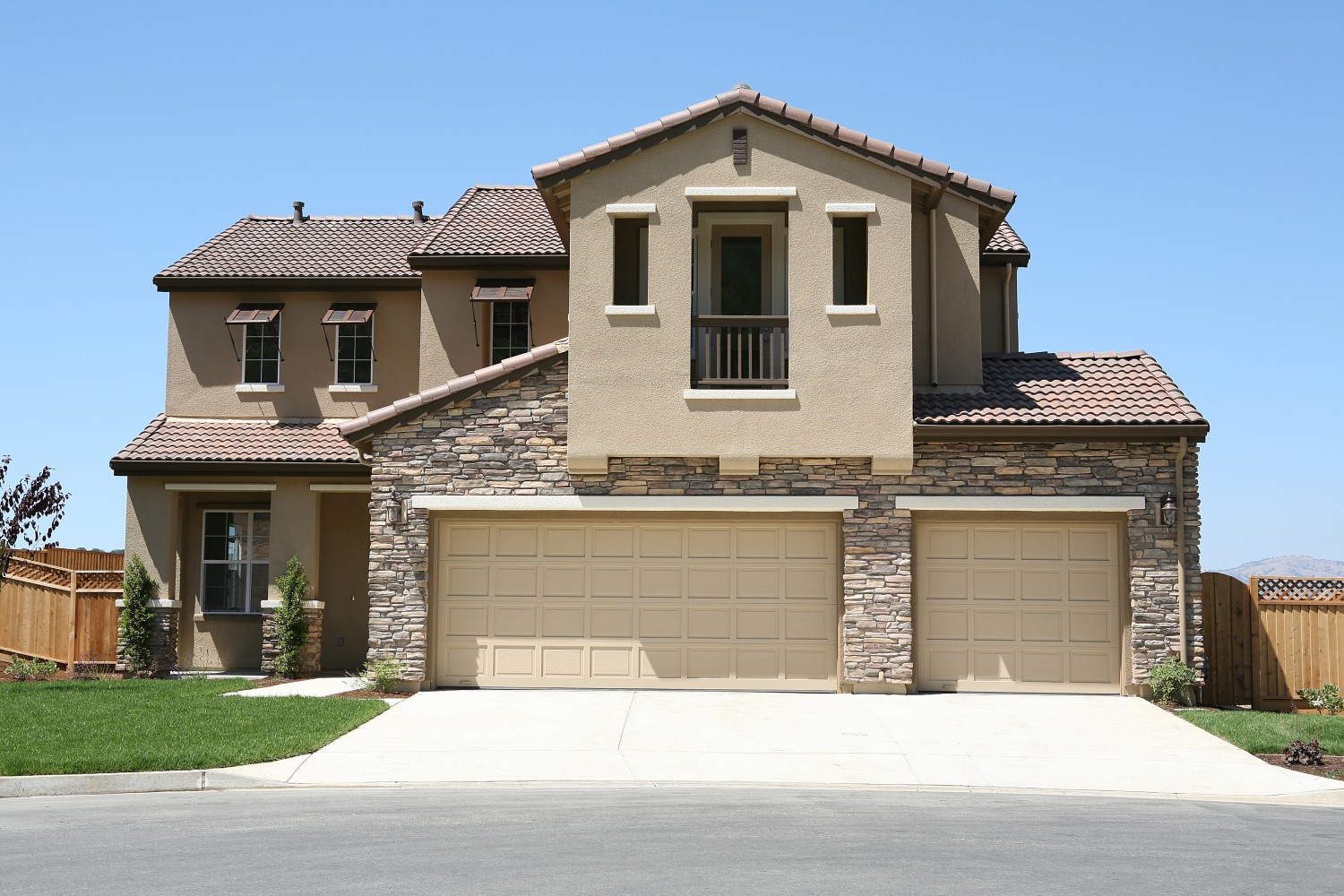 For many years, stucco siding has been the material of election for both residential and commercial structures. Find out what stucco siding is, its advantages and drawbacks, and how to install it.
Use Illinois Stucco to improve the appearance of the outside of your house! Stucco installation, painting, repair, and restoration are just a few of the many services our top-rated stucco business does. Our skilled stucco contractors can provide you with a beautiful stucco finish since they have the knowledge and training necessary. Make an appointment with Illinois Stucco right now to discuss your home's exterior stucco options and improve its curb appeal!